Kubernetes

AWS EC2

AWS EKS

Google Cloud

GKE

Azure

AKS

Digital Ocean

RackSpace

VMware

Nutanix

OpenShift

Rancher
Deployments
INFRASTRUCTURE-AS-CODE • CONFIGURATION-AS-CODE • POLICY-AS-CODE • GITOPS
#oneclick #enterprisecloud #multicloud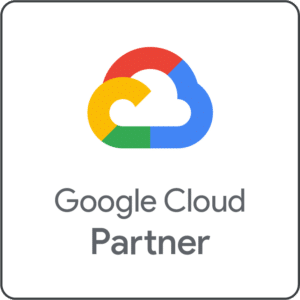 Accelerate Cloud Adoption
Our platform AppZ can accelerate your cloud adoption using our pre-tested, proven and secure cloud adoption templates! Ready to deploy! Save 50-70% in cloud adoption expenditure! Go live in hours, days or weeks! Not months/years!
Platform Benefits
Achieve agility, better security and controls using automation
CLOUDCONTROL SOLUTIONS TO SHOWCASE CLOUD MIGRATION SOLUTIONS AT GITEX GLOBAL WEEK 2022 CLOUD CONTROL has announced its participation at GITEX Global 2022, where it will display the benefits and use cases of its LOWTOUCH MULTICLOUD MIGRATION AND MANAGEMENT PLATFORM
AWS Landing Zone WHAT IS AWS LANDING ZONE? Foundation for AWS migrations. Are you planning for cloud migrations? Cloud adoption is increasing rapidly across organizations. More and more workloads are being moved to cloud every day. It is
ANALYSIS OF SOLARWINDS HACK WHAT IS SOLARWINDS HACK? SolarWinds Hack is a cyberattack discovered recently in the Unites States. It was mainly targeted against US Government and agencies and may have affected several other companies across the world.  It
Dealing with the Shortage of DevOps Talent The skills required for a business to offer resilient applications like those found on mobile devices are quite different then traditional infrastructure teams possess. DevOps and SecDevOps for open source based applications
Introduction: IT departments have to deliver new features ever faster, even in the face of more demanding requirements for availability (24/7) and security. DevOps promises to do exactly that, by fostering a high degree of collaboration across the
INTRODUCTION The Enterprises worldwide are embracing digital transformation and its significant influence on business to incorporate digital technology into all parts of their operations. Digitalization fundamentally alters how businesses operate, from customer engagement to delivery and content consumption. As
Proven, ready-to-use, secure cloud adoption templates
100s of proven building blocks: Enterprise engineering teams can start developing using their favorite stacks in minutes

Secure & Locked Down: All stacks are scanned at build-time and daily for potential vulnerabilities and mis-configurations

Enterprise Scalable: Stacks enable applications to grow and shrink. Built-in clustering, replication, HA & DR

Enterprise Resiliency: Stacks enable applications to detect and fix issues automatically; if not – trigger alerts.
Recent Articles
We are passionate about #oneclick deployments, faster time to market, maximizing security and controls using our platform. Follow our blog to learn more…
Single Pane of
Glass Dashboard
View audit logs, troubleshooting logs, performance charts, vulnerability reports all from a single dashboard.
Available For:
We can help you deploy to multiple cloud platforms using our unique #oneclick deployment platform