Cloud Migration at scale, securely with speed and efficiency
Migrate to the cloud with agility and predetermined outcomes
In today's competitive landscape, businesses aspire to scale and innovate, preventing disruption and maintaining their market position.
To accomplish this, a meticulously planned and swiftly executed migration to the cloud plays a pivotal role…
Migrating on-premise applications and associated workloads (databases, servers, microservices) to the cloud can present challenges
and risks. It involves numerous considerations, including cost efficiency, performance enhancement, resiliency, business continuity,
innovation speed, time-to-market, and application maturity, among others.
Organizations need a solid strategy, meticulous planning, and a tried and tested execution roadmap for a successful cloud migration.
Our Cloud Migration Factory is meticulously designed to seamlessly facilitate your cloud journey, ensuring predictability, efficiency, and cost-effectiveness throughout the process.
Cloud migration factory approach blends the human, technical and business components for a successful cloud migration. That means, the right selection of people, processes and tools are the key factors in planning, execution and support of cloud migrations.
AppZ brings in the right skills, processes, templates, and tools to help organizations plan, execute, and support application migrations. We employ a defined, repeatable set of processes and templates, which also help us tailor our cloud migration strategy to meet each client's needs.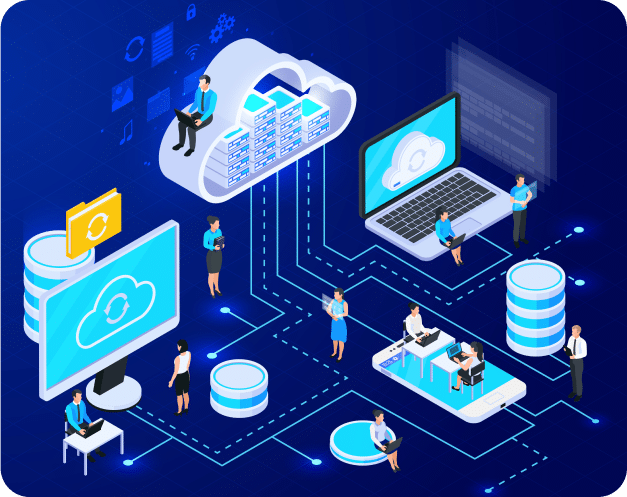 Our Migration Process
Our skilled migration engineers adhere to a proven and seamless process that prioritizes delivering results. Backed by our unrivaled expertise and the powerful AppZ platform, clients can rest assured that their migration will be handled with utmost care and precision, resulting in a successful and consistent outcome.
Planning & Factory Setup
Migration Factory Iteration For Each App
Benefits
Cloud Control's unique outcome-based pricing model promises significant cost savings. You pay only for the applications that have been successfully moved to the cloud.
Business-led Approach
We prioritize business impact to ensure better choices at each step of the migration process including security controls, compliance, and performance requirements.
Scale
Our pre-defined templated help move your applications and workloads at scale while minimizing costs and risks.
Automation
Our cloud migration templates have been through several deployments and deliver the right kind of support for business process execution.
Governance
Consistency across design and architecture and adherence to approved templates keeps your cloud journey secure and compliant.
Multi-Cloud/Hybrid
Uniform, consistent cloud-agnostic deployments across multiple environments. We use a low-touch approach for as-is applications, or a high-touch strategy for applications being moved to cloud-native platforms.
Containerization of Apps
We take a Kubernetes-first approach to containerize applications prior to migration and ensure minimal to zero downtime.
Support for Complete
Acceptance & Optimization
We ensure that each application is working at 100% in the new cloud environment through rigorous testing.
Enhanced Observability
We use state-of-the-art tools to collect data about the performance of clusters and applications running on them, giving our client complete visibility into application performance.
Who can Benefit from Cloud Migration Factory
Our Cloud Migration Factory helps organizations more easily build better agility and cost efficiencies, while widening the scope for business innovation.
It is ideal for organizations with
Multiple workloads to be migrated in a stipulated time
Time-bound migration required to support other projects.
Limited internal skills in cloud technologies and migration.
Looking for cost-effective options for migrating to the cloud.
Aging data center hardware, which needs to move out in a stipulated time.
Reach out to one of our experts to learn how we propel business agility, flexibility, and scalability.