What is OpenProject?
OpenProject, a formidable open-source project management tool, empowers teams to plan, manage, and communicate their projects efficiently. It facilitates task organization, Gantt chart creation,   tracking, collaborative document and wiki editing, project file storage, resource and budget management, and comprehensive team activity reporting. Seamlessly integrating with popular platforms like Github and Slack, OpenProject offers an intuitive user interface enhanced by drag-and-drop task organization. Customizable to suit teams of any size or project type, this software ensures seamless collaboration and synchronization toward project success. Regardless of complexity or team size, OpenProject is the ultimate solution for end-to-end project management.
Advantages of using OpenProject over Microsoft Project
OpenProject is an incredible option, being both free and open-source. On the other hand, Microsoft Project necessitates a license.
Open offers role-based access control, a feature not available in Microsoft Project.
OpenProject boasts exceptional project planning capabilities, providing features such as Gantt charts and Kanban boards. In contrast, Microsoft Project offers only limited functionalities in this regard.
OpenProject facilitates seamless collaboration by providing team members access to a unified platform, which is not the case with Microsoft Project.
OpenProject enables seamless integration of third-party applications, enhancing productivity and efficiency. In contrast, Microsoft Project lacks this capability, limiting its potential for optimization.
With OpenProject, you have the flexibility to tailor the user interface to meet your specific needs—a feature that is not available in Microsoft Project. This customization capability empowers you to maximize efficiency and seamlessly adapt the platform to your unique requirements.
OpenProject provides a user-friendly and intuitive experience, making it simple to learn and use. In comparison, Microsoft Project's interface is more intricate and complex.
OpenProject embraces agile principles and provides a robust array of features specifically designed for agile project management, setting it apart from Microsoft Project, which lacks such functionality entirely.
OpenProject offers effortless time and budget tracking capabilities, a functionality absent in Microsoft Project's software suite.
Utilizing OpenProject incurs a lower cost of ownership compared to Microsoft Project. This is attributed to its open-source nature, which eliminates licensing fees and presents a more cost-effective solution.
Advantages of hosting OpenProject on Kubernetes
Improved scalability – Kubernetes allows for easier scaling of OpenProject instances, making it ideal for businesses that require dynamic ability to scale instance capacity according to need.
Enhanced security – Kubernetes offers enhanced security features for OpenProjects hosted on its clusters, including access control mechanisms, identity management, and authentication.
Automated deployment – Kubernetes provides an automated method for deploying OpenProject applications quickly and reliably across its clusters, reducing the need for manual configuration and updates.
Cost savings – Hosting OpenProject on Kubernetes can lead to cost savings due to its efficient use of resources and optimized containerization techniques.
Flexible orchestration – Kubernetes offers flexible orchestration capabilities within its clusters, allowing organizations to manage their Open Project applications from one place easily.
About CloudControl
At CloudControl, we excel in installing and managing your OpenProject deployment on Kubernetes. Our expertise extends to offering comprehensive support for OpenProject deployments, whether on-premises or on cloud platforms like AWS, Azure, Google Cloud, and Oracle. When you choose us, we take on the responsibility of providing round-the-clock support and handling essential tasks such as installation, backup, disaster recovery, upgrades, and patching..
About The Author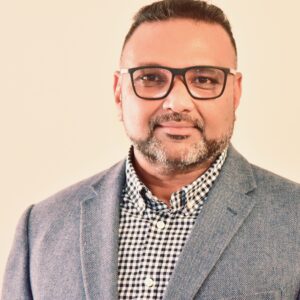 Rejith Krishnan
Rejith Krishnan is the co-founder and CEO of CloudControl, a startup that provides SRE-as-a-Service. He's also a thought leader and Kubernetes evangelist who loves to code in Python. When he's not working or spending time with his two boys, Rejith enjoys hiking in the New England outdoors, biking, kayaking, and playing tennis.