INTRODUCTION
Reimagine your business with our game-changing cloud migration as a service. We provide a thorough assessment, comprehensive planning, and fast flawless transitioning of your existing environment to an automated low-touch cloud infrastructure on AWS, Azure, Google Cloud Platforms, or VMware/OpenShift frameworks designed for optimal performance.
Our experienced engineers will bring their knowledge to the table for your cloud migration journey. We are dedicated to ensuring successful outcomes through our outcome-based contracts and methods that span both lift-and-shift and refactoring approaches.
With up to 80% of cloud migrations failing due to complexity, underestimation, and talent scarcity, a successful transition may seem impossible. Fortunately, our expert team has created a proven model for hassle-free application migration using innovative cloud native and Kubernetes first deployment models – so you can confidently move your business operations into the future!
7 Challenges:
| | |
| --- | --- |
| Legacy application | We provide powerful solutions to move your legacy applications with the utmost efficiency. Our specialized methodology combines manual and automated tools that scan, plan, and estimate the migration process. When a lift-and-shift approach isn't possible, our team is equipped to take on complex refactoring projects as well – all backed by outcome-based contracts for guaranteed results! |
| Talent scarcity | Our cloud and application experts can help you take your business to the next level. With more than 600 engineers, we provide tailored solutions across planning, architecture, migration, refactoring as well as ongoing operations in the cloud. Make sure your applications get where they need to go with our team of experienced professionals! |
| Security | Cloud security is an essential part of technology today; at [insert company name here], we go beyond the industry standard to ensure your applications are comprehensively defended against all threats. Stay ahead, stay secure! |
| Network complexity  | With the power of cloud technology, networking can become a complex affair. That's where we come in: our team is ready to peacefully put that complexity on ice! |
| Data organization & management  | Let us show you how our cloud migration expertise can help move your data safely and securely to the future of storage. Our specialists will not only plan a successful transition, but also maximize efficiency with optimized egress/ingress bills for improved cost-effectiveness. |
| Identifying the right tools | With so many migration tools available, selecting the right one to support your success in cloud can be overwhelming. Fortunately, we have all the necessary expertise and know-how to help guide you towards an ideal solution tailored precisely for your needs. |
| Control and Governance | When it comes to the cloud, having accurate governance and control is absolutely vital. Without proper investment into a comprehensive change-controlled and auditable process, managing your public infrastructure can quickly become an overwhelming task. Let us help you find efficient solutions for auditability and compliance – eliminating the headache of trying to do things alone! |
About The Author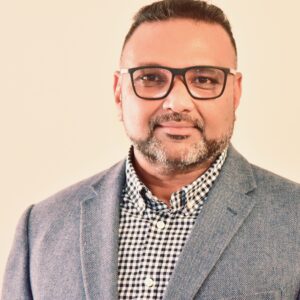 Rejith Krishnan
Rejith Krishnan is the co-founder and CEO of CloudControl, a startup that provides SRE-as-a-Service. He's also a thought leader and Kubernetes evangelist who loves to code in Python. When he's not working or spending time with his two boys, Rejith enjoys hiking in the New England outdoors, biking, kayaking, and playing tennis.