Introduction
It can get quite expensive to maintain a cloud account. Especially if your business is still trying to find a foothold in the marketplace and the business processes you follow are implemented haphazardly. 
If you are not a startup, but an enterprise working its way up the business ladder, you will face another set of challenges when it comes to your cloud platform account maintenance. And among these challenges, perhaps the most dangerous one is overspending on your cloud needs. 
As you are probably already aware, cloud services are chargeable by the hour, so it is important to make the most out of the money you spend.
Why is Cloud Cost Optimization Important? 
Unless you have an unlimited fund set aside to utilize your cloud computing services, you might want to consider practicing cloud cost optimization techniques or risk exceeding your budget and heading down the dangerous path to bankruptcy. 
For example, cloud computing services such as the cloud migration process will definitely put a dent in your bank account unless it is managed properly to get the best results. 
In fact, many organizations end up second guessing their decision to buy into the importance of having a cloud platform for your IT needs. 
What Exactly is Cloud Cost Optimization?
Cloud cost optimization is a buzzword for the right reasons. You can save yourself a tonne of money and effort if you learn how to streamline your cloud financial management. 
So, what exactly is cloud cost optimization? 
In simple words, cloud cost optimization is the process of analysing your cloud service procurement to identify the areas where you can reduce your spending and implementing good financial strategies that will reduce the overall expense you incur for the cloud services you utilize. 
In order to optimize your cloud bills, you need to be able to identify resource mismanagement, eliminate waste, reserve capacity for better discounts, and Right Size cloud computing services to scale. 
How Hard Is It to Implement Cloud Cost Optimization Techniques? 
We have good news on this front. 
Not only is cloud cost optimization easily possible, there are also numerous ways of doing so. If you manage to identify and remediate suboptimal cloud infrastructure provisioning in a timely manner, your work is already half done. 
To equip your business to fully reap the benefits of high availability, reliability, agility, and elasticity that the cloud offers, you need to make cloud financial management best practices your best friend. 
In this blog, we'll take a good look at the numerous ways in which you can implement cloud cost optimization to bring down your overall cloud spend. 
Table of Contents:
Right Size to Control Cloud Costs

Review Storage Usage Periodically

Utilize Your Cloud Resources Judiciously

Optimize IOPS

Manage Database's Compute and Storage Capabilities Effectively

Monitor and Rectify Cost Anomalies

Select the Right Storage Type for Your Business Requirements

Implement On-Demand Scale-Ups and Scale Downs

Refactor Your Applications 

Automate Wherever Possible

Look Into Multi-Cloud Options

Carry Out Containerization Process

Add Adequate Tags to All Cloud Resources

Consolidate Your Servers

Explore Savings Plans with Your Cloud Services Produce
1. Right Size to Control Cloud Costs
One of the most effective and easiest ways to control cloud costs is to indulge in Right-Sizing. Simply put, Right-Sizing is the process of analyzing instance performance and instance usage needs. Analyzing these instance patterns can help you identify the idle instances which should be turned off. You will also be able to Right Size instances that are ill-suited for the workload or overprovision (for those who are unfamiliar with the terminology, an instance is a particular set of operations that are assigned for a particular task).
2. Review Storage Usage Periodically
It is important to review your storage usage at regular intervals and remove any redundant or unused ones promptly. Resource analysis will help you identify resource usage, which in turn helps you identify unused resources or resources that are not being utilized to their full potential. 
3. Utilize Your Cloud Resources Judiciously
This point is an extension of the previous one. Simply identifying resource mismanagement is not enough. You need to do something about it. If you optimize your resource usage, you can lower your cloud bills. Eliminate the unused resources, improve the underutilized resources and streamline the resource usage process. 
4. Optimize IOPS
IOPS, or input/output operations per second, represents how quickly a particular storage device can read and write commands every second. It helps determine the performance capabilities of hard drives and storage area networks. Optimizing your IOPS can help reduce cloud computing costs considerably. 
5. Manage Database's Compute and Storage Capabilities Effectively
Efficient management of compute and storage capabilities will help you reduce excessive spending by optimizing and utilizing storage space judiciously. 
6. Monitor and Rectify Cost Anomalies
If you see a spike in costs or any sort of an anomaly when it comes to cloud bills, pause and rectify the situation immediately before proceeding any further. It is also a good idea to review the bills frequently to spot the cloud provider's pricing changes.
7. Select the Right Storage Type for Your Business Requirements
Storage selection is something that should be done only after careful evaluation of your business requirements. If you identify the right storage for your cloud account, you'll be able to cut down on your overall cloud bills.
8.Implement On-Demand Scale-Ups and Scale Downs
If you implement on-demand scale-ups and scale downs, you won't have to worry about under or overutilization of your cloud services. Your commuting needs will be met in accordance with the demands of your business. 
9.Refactor Your Applications 
When you refactor applications, it means that you move applications to the cloud infrastructure while also re-architecting them to make them more optimized for the cloud environment. You must also keep in mind that you need to build the application for better resource utilization in the cloud in order to avoid incurring excessive cloud bills. 
10. Automate Wherever Possible
Now, this is a no-brainer. Automation is a great way to ensure that your cloud usage is optimized. For example, auto-scaling whenever possible will help you save time and effort, not to mention the fact that it will automatically cut down on unnecessary wastage of resources.
11. Look Into Multi-Cloud Options
Getting multiple solution providers to handle different cloud needs is yet another way to optimize cloud spend. You must make sure that you choose the right service providers for the right tasks, however.
12. Carry Out Containerization Process
Containerization helps you reduce overall resource usage and has become popular in software development as a viable alternative to virtualization. It is the process of encapsulating software code and associated dependencies to ensure that it can run uniformly and consistently on any infrastructure.
13. Add Adequate Tags to All Cloud Resources
Tagging all your cloud resources will help you identify pertinent resources quickly and save time, which in turn helps you save on your cloud computing service bills.
14. Consolidate Your Servers
When you practice server consolidation, you will be able to streamline the usage of compute resources. In simple words, it is the process of reducing the number of servers or server locations after careful analysis and can include combining workloads under a single system or moving multiple, heterogeneous workloads to a single server. 
15. Explore Savings Plans with Your Cloud Services Provider
Some cloud service providers will give you great savings in exchange for long-lasting relationships with them. It would be a great idea to evaluate all your options when it comes to cloud service providers and engages in discussions with them before making an informed decision about who would be the best fit for your organizational needs.
Conclusion
At the end of the day, it's a numbers game. The more you focus on cloud cost optimization, the less you will have to spend on your cloud bills. In a nutshell, companies that maintain their cloud platform in a holistic way get the most value for money for every dollar spent. 
If you ensure value for money when it comes to your cloud bill management, then you can sleep better knowing that your cloud needs are sustainable and that your cost-effective cloud solutions will ensure the smooth and consistent running of your cloud account. 
About the Author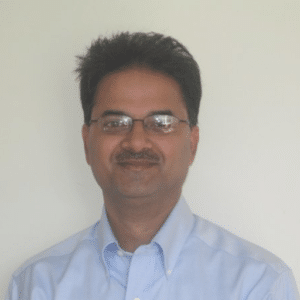 Head of Product, Cloud Control
Sanjeev has more than 20 years of experience in design, development and architecture of FinTech solutions at BNY Mellon and State Street. He is passionate about automating and reducing the challenges of overall IT implementation. He is a firm believer in IT becoming a utility with major Cloud vendors like AWS, Azure and Google providing the backbone with simple/standardized interfaces for secure and faster application development at reduced cost and complexity.