TOP 10 THINGS TO KNOW ABOUT OUR SIGNATURE SRE-AS-A-SERVICE ON KUBERNETES
WHAT IS SRE?
SRE is a practice that brings together the worlds of software engineering and IT operations. By leveraging SRE principles, organizations gain several advantages, such as improved observability into service health to better understand their performance, improved collaboration between developers and ops personnel for reaching goals faster, and increased automation capabilities with associated time-to-market benefits from greater transparency & visibility. Ultimately this makes operations an integral part of value creation while increasing reliability throughout a business's services & systems.
Our SRE-as-a-Service on Kubernetes could be the secret to unlocking your company's full potential. Here are 10 must-knows that'll help get you there!
24/7 support – Get round-the-clock care for your Kubernetes cluster, so you can always rest assured that it's running smoothly. No need to worry about downtime or disruptions – we've got you covered!
Let us take the hassle out of managing multiple Kubernetes clusters for you – no sweat!
With our quick onboarding process, your application will be up and running in Kubernetes clusters within just a few short days!
Make Kubernetes deployments a breeze with our GitOps and CI/CD integration! Streamline the process for better, faster results.
Our full observability stack lets you explore and manage your Kubernetes cluster and workloads in detail–track metrics, monitor logs, and debug issues. You'll have all the insights to keep everything running smoothly!
Get ready to bump up governance and control with our new approval workload – no more slipping through the cracks!
We're taking steps to ensure our data is secure by implementing a plan for backup and disaster recovery. This way, we can rest easy knowing that if something unexpected happens – be it a cyber attack or natural disaster – we've got the protection needed to get back up and running quickly!
Keep your Kubernetes clusters secure and protected with our secret and certificate management services! Let us provide you with the peace of mind of knowing your data is safe.
We are proud to be the backbone of various cloud-based services, offering support for EKS, AKS, and GKE! It's all part of our commitment to providing reliable solutions that meet every customer's need.
Our pay-as-you-go model gives you the flexibility to get what your business needs without breaking the bank. You'll enjoy maximum value and satisfaction with it — no strings attached!
About The Author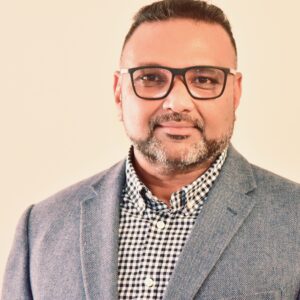 Rejith Krishnan
Rejith Krishnan is the co-founder and CEO of CloudControl, a startup that provides SRE-as-a-Service. He's also a thought leader and Kubernetes evangelist who loves to code in Python. When he's not working or spending time with his two boys, Rejith enjoys hiking in the New England outdoors, biking, kayaking, and playing tennis.