Support services are ideally suited for customers with an AppZ license and can run day-to-day operations independently. Cloud Control Solutions support such customers, ensuring they derive the maximum benefit from the product and allowing them to provide continuous services to their business.
The following are the key activities included in the services:
Support Desk:


Provides e-mail and Slack channels to customers to respond to customer inquiries and requests for assistance.

Troubleshooting:
This involves diagnosing and resolving customer-reported issues, which may involve reproducing errors, analyzing logs, and testing fixes.
Bug fixing:
Once issues have been identified, developers may implement bug fixes to resolve them. Once the fixes are ready, it is released to the customer to apply in their environment.
Upgrades and patches:
Updates and patches are released periodically to address security vulnerabilities or add new features. The support team may assist customers in applying these updates.
Configuration and customization:
Depending on the complexity of the deployment, customers may require assistance with re-configuring it to suit their specific needs. (This may involve additional efforts)
User training:
Support includes training and/or documentation required to help customers use AppZ..
Performance tuning:
In some cases, customers may report that the AppZ is running slowly or inefficiently. Support teams may analyze system logs and performance metrics to identify and resolve performance issues.
Gathering customer feedback:
The support team will periodically gather feedback from customers about the product, and support services, to help improve the product and services. Requests for new features are also received through the same process.
Support window and SLAs.:
We offer 8*5 and 24*7 support windows, depending upon the customer's requirements. A set of SLAs are defined based on our standard terms and the expectation of the customer.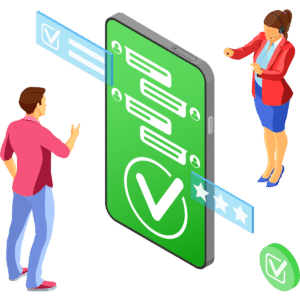 You can send us a query using the form below, and one of our solution experts will contact you within 24 hours.
When you sign up for this service, you will get a free audit and assessment of your current environment.