ACCELERATE YOUR JOURNEY TO CLOUD WITH A FREE TRIAL
A free trial upto 6 months offered exclusively to customers evaluating a cloud migration.
Cloud Control Solutions and APPZ SRE PLATFORM can assist you in transforming your business, as we understand the true impact of cloud migration on all aspects of your business and its enormous benefits. CCS has extensive technical expertise in transforming and automating all processes and activities.
Claim your free trial to cloud today with APPZ SRE PLATFORM
Don't wait until the offer ends. Start your cloud journey today!
Sample workloads migration testing    
Free onboarding workshop and platform introduction
Business hour support via email
Overcome your cloud migration challenges like data security, high cloud costs, and vendor lock using the APPZ SRE PLATFORM
ENROLL NOW!
OUR CLOUD CAPABILITIES
Cloud Control offers Cloud & DevOps services on all leading cloud and on-prem platforms. Our dedicated teams with decades of experience in cloud, containers, Kubernetes, and other technologies have successfully modernized and migrated thousands of applications to various cloud environments.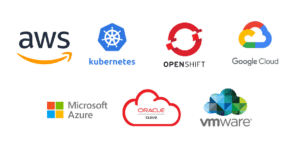 Our Thoughts, How-Tos & Announcements
We live and breathe cloud automation. Please follow us to learn more about our stacks, tricks we learned in the process, and keep up-to-date on what's new on our side!
AppZ LowTouch MultiCloud  Platform
Available in AWS Marketplace!
Low-touch Cloud Platform for multi/hybrid-cloud migration and Day2 operations using pre-built Kubernetes cluster ready for GitOps with application automation templates.

Browse Articles
Explore our professional, curated content.
INTRODUCTION The Enterprises worldwide are embracing digital transformation and its significant influence on business to incorporate digital technology into all parts of their operations. Digitalization fundamentally alters how businesses operate, from customer engagement to delivery and content consumption. As
Introduction: IT departments have to deliver new features ever faster, even in the face of more demanding requirements for availability (24/7) and security. DevOps promises to do exactly that, by fostering a high degree of collaboration across the
AWS Landing Zone WHAT IS AWS LANDING ZONE? Foundation for AWS migrations. Are you planning for cloud migrations? Cloud adoption is increasing rapidly across organizations. More and more workloads are being moved to cloud every day. It is
CLOUD NATIVE COMPUTING CLOUD NATIVE Cloud Native is all about build once and deploy anywhere! It does not matter where it is deployed. Cloud Native Computing allows to build and run scalable applications in dynamic environments such as public,
ACHIEVING INFRASTRUCTURE AGILITY WITH CLOUD CONTROL'S APPZ Using the Cloud always means agility and adding business value. In the cloud computing context, agility often refers to the ability to rapidly develop, test and launch software applications that drive
Empowering Software/SAAS providers to sell to the largest clients Learn more about how you can make your firm SOC2 ready to pass the toughest security reviews demanded by large and regulated customers. With AppZ it's possible for your